Most people have fantasized about having a threesome at some point in their lives.
If you're partner is cool with it, then there should be extremely nothing stopping you from getting it.
Besides while two can be a company, three is a party!
Here are 5 simple but steamy position to try.
1The Switch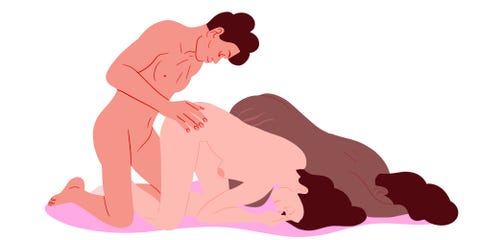 @LUCYMACARONI
Have both your partners get on all fours facing away from you. Lube up your hands and start rubbing and stroking one of your triad's vulva/penis. When the other one can't take it, they yell "switch" and you start in on them. (If you want to take it darker, this works for spankings/other torments as well, but with the receiver calling "switch.") It's partly game to sort of break the ice, partly a chance to (literally) fuck everyone up.
2The Guest Star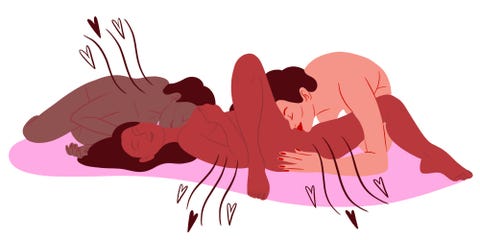 @LUCYMACARONI
"This is one of my favorite roles in a threesome," says Hart. If you are the unicorn—a third person who goes with a couple, so named because they are so hard to find that they are almost mythical—you can set your own terms. Want everyone to ravish you with mouths, hands and sex toys? Ask and you shall receive. They'll be more than happy to service you. "All the fun and none of the potential drama," says Hart.
3. The Fever Dream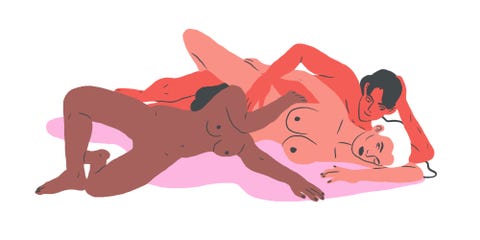 @LUCYMACARONI
Everyone gets a fine-ass view if you arrange yourselves thusly: M enters you from behind, your upper leg draped back and over their hips. The other F lies on their back so their V is within kissing distance from your mouth. 

4. The Puppet Master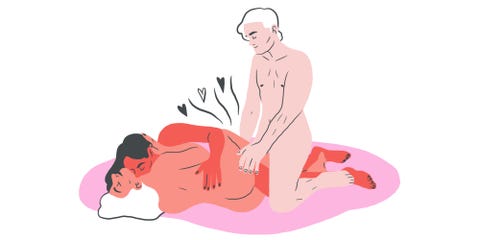 @LUCYMACARONI
Lie next to each other and make out while the man kneels between you, fingering you both with extra-lubey hands. As you go deeper into it, you can create a superhot sexy synergy where it's just moans and sensations.
5. The Best Kind of Sandwich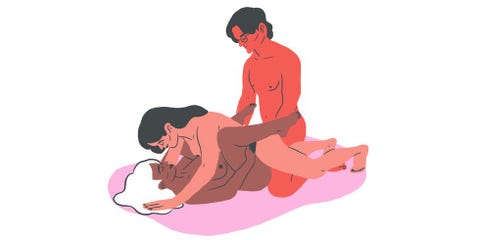 @LUCYMACARONI
It's the position version of perfect jeans—basic but versatile enough to work with anything. Lie on top of one partner. Penetrate them with a strap-on and put a vibrating toy between you or go analog and just rub together, using fingers as needed. Your M kneels between your legs and picks a hole to enter. Use it as a template—switch out the M with a third F (with or without strap-on), put the guy in the middle if they're into anal penetration, have the M work on the Fs orally, or whatever your three kinky little hearts desire.
culled from Cosmopolitan