Many societies and culture have seen Monogamy – staying sexually exclusive with one partner – as the norm. Traditionally, it is the expectation and many times the assumption.
In fact, monogamy is or at least has been craved into #relationshipgoal. The rule is simple; One partner, one bed, one life, same face every morning.
However, some couples beg to differ. Although ditching monogamy may be some people's worst nightmare, certain couples have found different reasons to give opening up their marriages a chance. Partners from around the world are starting to embrace "alternatives to monogamy".
Ethical nonmonogamy, or ENM—in which members of a couple consent to having additional sexual and/or romantic partners—is gaining popularity. 
Here are a few ways couples have dumped monogamy but managed to stay married
Open Relationships
This is a broad term for couples who are down for seeing other people separately on the side but who tend to keep these relationships mostly sexual. 
On a road trip in 2018, Nicole, a 39-year-old artist, told her husband, Brian, a 44-year-old pansexual man who works as head of community for a tech company, that she was asexual. (Asexual people have little to no desire for sexual activity.) Differences in sex drive had always been a struggle, so they looked at ENM as a possible solution. Brian pursues romantic and sexual relationships with other people, and Nicole goes on dates with others as well, though she looks for companionship.
When friends, family, and coworkers heard about Brian and Nicole spending time with other people, they initially suspected infidelity. To avoid constantly having to explain themselves, Brian wrote a blog post about their ENM arrangement. "One of the first places I ever 'came out' with this was at work, so that I didn't have to constantly be cautious of what I said around others," he says. "If people think you're a cheater, that can have a direct effect on your career."
"Radically open communication," as Brian puts it, is essential for an open relationship to work as against monogamy.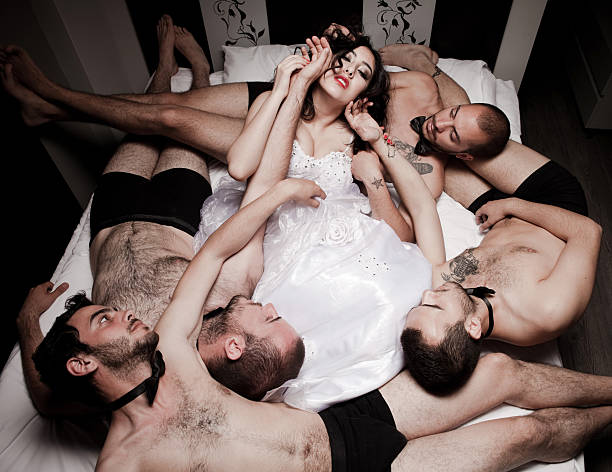 Swinging
People in relationships who have sex with others, typically together with their partner are swingers 
When Maegan, a 38-year-old bisexual stay-at-home mom, and Jason, a straight 44-year-old carpenter and designer, first considered swinging, they realized they each had a "desire to see the other lost in pleasure with another person," Maegan recalls. They began exploring situations such as having threesomes with other men, playing with another couple, and letting Maegan play with women on her own.
Maegan's favorite part of the swinger lifestyle "is seeing the look on my husband's face when I am in the throes of ecstasy with another person," she says. "And then coming together afterward and never feeling closer or more in love. It's the best thing. It's the best thing ever."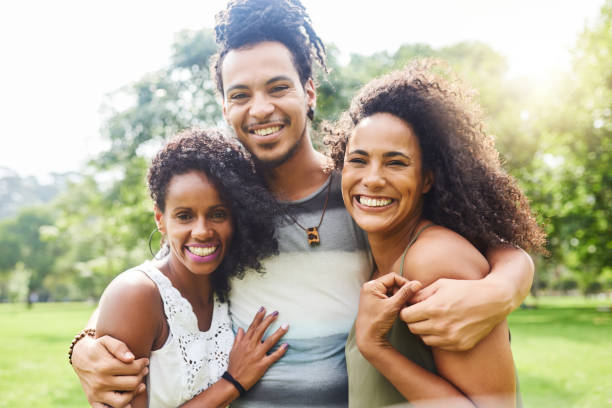 Polyamory (and Throuples)
People who are polyamorous have multiple loving, intimate relationships at the same time. Some have additional partners outside their primary relationship; others are in throuples, quads, or larger relational units, which are relationships involving three, four, or more people.
Charles, a 56-year-old queer man who works as a chef, and his wife, Brooke, a 35-year-old queer woman who makes a living as a bartender, have been polyamorous from the get-go. Most of their outside relationships involve more than just sex. They'll each go on dates, and even weekend trips, with other people—sometimes all three of them together. They hope to find a permanent third partner to live with them. (FYI for those seeking three-person relationships: Lehmiller recommends checking out the app Feeld, which is geared toward unconventional arrangements like this.)
While some nonmonogamous partners get permission from each other before let one another explore new relationships as they wish. "For us, the whole purpose of nonmonogamy is individuality, autonomy, [and] expressing, giving, and receiving our own love and affection in different ways and with different people," Charles says
YOU MAY ALSO LIKE: How To Know Marriages That Won't Last – Wedding Photographer
Interviews Culled from Yahoolife