So you've seen a job opening you like. Your qualifications match the job's criteria and you are all fired up to apply. Hold on, not too fast, you might be ready but is your Curriculum Vitae (CV) ready?
A well-written CV can greatly improve chances of getting into the final shortlist for the position being applied for.
Whether you're qualified for it or not, a good CV is a vehicle that takes you on the journey of proving your worth and knowledge to your potential employer.
Here are CV mistakes to avoid to increase your chances of getting hired
1. Choosing the wrong CV format
While the chronological CV is the most common and recognisable of all CV formats, it's not always the best option, despite popular belief.
Indeed, if you're changing careers or have a few employment gaps, the skills-based CV is your friend, as it focuses on your skills rather than your work history. Likewise, if you're applying for an animator job, for example, an animated video CV can better showcase your skills in a way that a more traditional CV can't.
2. Using an objective statement
Objective statements are a thing of the past, and for a couple of good reasons: they're typically vague, and they don't really offer hiring managers anything of value.
Consider this example:
'Passionate and diligent individual with 7 years of experience in recruitment, seeking full-time employment with an innovative employer that will allow me to leverage my skills.' ——-WRONG
'Self-motivated and results-driven recruitment consultant with 7 years of experience helping businesses screen and recruit viable applicants. Obtained a 98% success rate in filling open vacancies, and successfully won repeat business worth $36,000 in 3 months.' ——RIGHT
3. Not writing for ATS
One of the most common CV mistakes to avoid is not taking applicant tracking systems into account when writing your CV. Make sure the formatting of your CV is clean, organised and easy to follow. Use headings to separate CV sections, and avoid adding images, charts, and tables to your CV. (These make it hard for ATSs to process your CV, which might end up in the 'no' pile as a result.)
Likewise, spell out all abbreviations and acronyms. For example, some ATSs might not understand what NRWA means. Instead, write it out like so: 'NRWA (National Résumé Writers' Association)'. This also helps human readers who aren't familiar with industry-specific jargon understand what exactly you're talking about.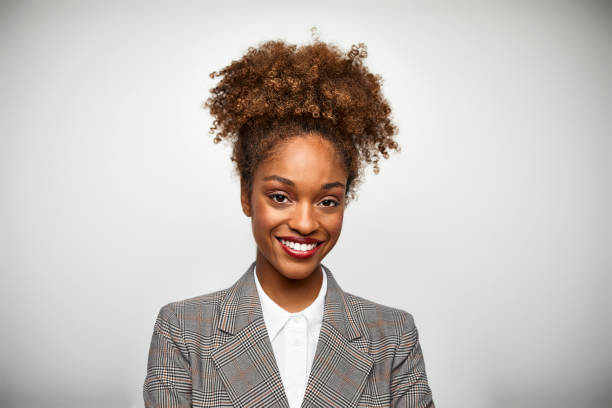 4. Including your headshot
Unless you're an actor or a model, or you're converting your CV for an international application (particularly in countries like Germany, Japan, and the UAE), steer clear of CV photos.
Graphic design can also be a great way to stand out in an industry where creativity is needed. For most roles, it's recommended to avoid graphics as ATS (Application Tracking System) can't read this information and most likely be rejected. You can use the same space to write relevant skills and use keywords to improve your chances.
5. Leaving out social media links
Whether you include links to your social media accounts in your CV or not, hiring managers will likely check them out anyway to determine whether you are who you say you are and to assess your potential as a viable candidate. So, it's best to include them.
Setting up a LinkedIn profile is a good first step, as it has become a key part in 21st Century recruitment. If you already have one, make sure to regularly update it with new achievements, skills, and publications. You can also link to your Facebook, Twitter, and even YouTube and Instagram pages, if appropriate.
Also, opt for a more professional-sounding email address, preferably containing your first and last name or a variation of it, like johnsmith @ example dot com or jsmith87 @ example dot com.
6. Using meaningless clichés
Is your CV full of meaningless clichés and overused phrases like 'fast learner' and 'hard-working'? If so, you'll need to remove them and instead offer examples that show how much of a fast learner and hard worker you are.
7. Focusing on duties instead of achievements
Hiring managers don't care about your day-to-day activities in your past jobs. What they do care about is what you achieved in your various activities. Quantifying your achievements with numbers tells hiring managers how good you are at what you do, and it can be just what sways their hiring decision to your favour. Make sure you use an active verb and describe what you and what impact/achievements you made; otherwise, it just sounds like job spec. Example:
I. Marketing: Created online sales funnel on social media, which increased lead conversion rate by 10%.
II. Sales: Exceeded all quotas, resulting in a 60% revenue increase over 12 months.
III. Graphic Designer: Used expertise in Adobe Creative Suite to design 100+ logos, social media posts per month for 10+ clients.
IV. Event Planning: Lead organising and managing for 5+ corporate events attended by 500+ people.
V. IT Architect: Used C++ to crate IT infrastructure for 10+ clients.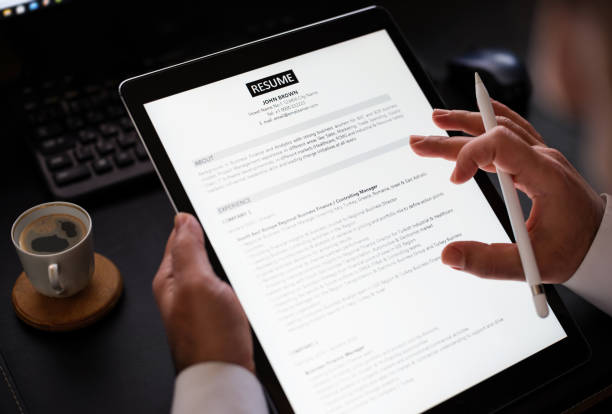 8. Choosing a generic file name
Recruiters receive hundreds – if not thousands – of applications each day, and it's often hard to keep track of who applied for what. This is especially true when applications are given generic file names like 'CV.doc'.
Of course, they can easily change the name of a file, but why give them that bit of extra work? Instead, give your file a more descriptive name that targets the job you're applying for, such as 'John-Smith-Chartered-Accountant-CV.doc'.
9. Including personal information
Your CV is a professional document, not a dating profile. This means there's no place on your CV for personal information like your height, hair colour, date of birth, marital status, sexual orientation or religion.
Of course, there are instances when it's perfectly acceptable to include some personal information in your CV (like your height and eye colour if you're applying for a modelling job, for example, or the number of children you have if you're hoping to land a job in childcare), but it's generally best to leave these things out for more traditional jobs.
10. Confusing your CV for a novel
This isn't the time to write the new War and Peace. Try to keep your CV to one page long, highlighting all the important information in the top half of the page. Feel free to go over one page if you have a lot of relevant experience that is worth mentioning, but two pages should be your cut-off point.
Culled from Careermatters/Careeradicts